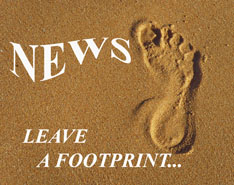 Polish Pass for Euro 2012 travels
Polish Pass for Euro 2012 travels
(Sport news in Poland)
On the eve of the European Football Championship Euro 2012 in Poland the tournament organizers decided to significantly ease traveling for many fans, who will come to the country this summer. All tourists during Euro 2012 in Poland will be offered a special Polish Pass.
Polish Pass allows using public transport without any restrictions. It will be available only during Euro 2012 and valid in all cities that will host the championship games - Warsaw, Gdansk, Poznan and Wroclaw.

The cost of Polish Pass is 3 euros per day. For this amount its owner will be able to freely use metro, buses and trams in all four cities.

In addition, the guests of Euro 2012 in Poland will also be offered an expanded version of pass. It was created in collaboration with the regional rail operator Przewozy Regionalne. For 23 euros a tourist will get the opportunity to enjoy free travel on regional trains. One ticket is valid for three days.

An extra euro per day will enable the tourist to get health insurance for the championship.

Additional plus of Polish Pass is an opportunity to confirm booking of hotels and air tickets.

Tourists have the opportunity to choose their own set of options for the personal Polish Pass.

Polish Pass will be valid from 6 June to 2 July 2012. Polish Pass can be booked on the Internet since December 2011.

Polish Pass is a project of the government agency PL.2012 in cooperation with Polish Travel Quo Vadis. Among the companies that provide their support for the project is the leading Polish air carrier LOT Polish Airline, PKP Intercity railway company, city administrations of Poznan, Warsaw, Gdansk and Wroclaw.

The project site: polishpass.org
Ilya Kalachev
Date: 09/03/2012
Comments
No comments
News
19/07/2012
Madonna's concert in Warsaw can be cancelled
Polish concert of the legendary singer Madonna, which is planned to be held in Warsaw in August on the 68th anniversary of the Warsaw Uprising, is in jeopardy.

15/07/2012
Poland has translated Communist monopoly into Russian
Recreation industry in Poland is being developed not only at the resorts. Unusual version of the "Monopoly" was created in Poland. "Queue" (in Polish - "Kolejka") is the name of the game that offers participants try their hand in the communist economy.

28/06/2012
Entertaining tourist tram and omnibus appeared in Warsaw
Unique tourist program has been launched in the Polish capital of Warsaw. Entertaining historical tram line organized by the club "Friends of the public transport" will carry tourists along the most famous sights in Warsaw.


RSS
Login
Newsletter
<![if (IE 6)]> <![endif]>